Mikhail Vassiliev
ATP Career High ranking - Singles (in 2011): #283

ATP Career High ranking - Doubles: #193

Won the Lemon Bowl U16 at the age of 15

Was among Top 10 Russian players and Top 20 Italian players

Won 3 international tournaments in singles and 17 in doubles during playing career

Alexander Sadecky
ATP Career High ranking: #313

Best Swiss ranking: N1 (6)

Two-time Swiss singles champion

Four-time Swiss team champion (GC and Cologny)

Five-time winner of future tournaments

Member of the Swiss Davis Cup team in September 2011 (vs Australia)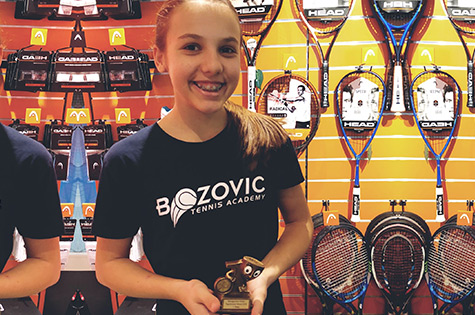 More +
Michelle Dennis (R7) wins a tournament in Baden
Our talented player Michelle Dennis (R7) won a WS 12&U R6/R9 tournament in Baden...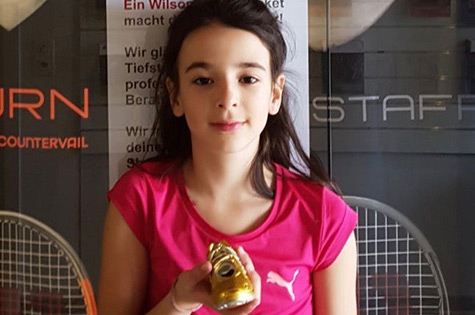 More +
Our Teodora Ivanovic wins a tournament in Bolligen
Our talented player Teodora Ivanovic (R8) won a WS 12&U R7/R9 tournament in Bolligen.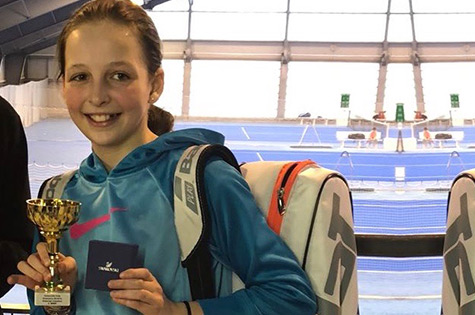 More +
Sophie Nagel (R7) made it to a runner up in Schaan
Our talented player Sophie Nagel (R7) reached the final in a WS 12&U R7/R9 tournament in Schaan.
MOTIVATIONAL QUOTES
Be the best version of yourself, learn, improve and develop yourself every day.

Stop being afraid and be the best version of yourself.

Whether you think you can, or you think you can't – you're right!

As long as we believe in our own ideals and indomitable desire for winning, the victory is not impossible...

Learn from defeat and move on. Get back into the past only to take some lessons from it.

Success is the amount of sacrifice.

You can be anything you want to be if you just decide!

The only boundaries you have in life are those you impose to yourself.

If you give the best of yourself, believe in yourself and your vision, and you know that's the right thing, success will come.

Small victories lead us to great victories. You have to build a small victory to achieve the bigger ones.

You need to train your mind as well as you train your body.

Take an action like it's impossible to fail, and victory is already yours.

Where focus goes, energy flows.

Decide what you want and go for it!
And... don't forget: SUCCESS IS THE AMOUNT OF SACRIFICE!